It's been a looooooong couple of months but I'm feeling better. Almost done with my first trimester for baby # 4 and it almost killed me! Ok, maybe I'm slightly exaggerating... but still anyone who has had morning sickness will sympathize. And now that I'm getting my strength back it's time to craft!! Just in time too. I've got just 2 weeks to plan Kyan's 5th birthday party.
We are going to do a cute strawberry theme... very cute, very girly!! I found a shop on etsy.com that has the most adorable digital printouts! Which just made my life a whole lot easier. If anyone gets a chance, check out their other collections... their shop is called paperglitter . They are awesome!! I'll be posting pictures as I go along so everyone can see my progress.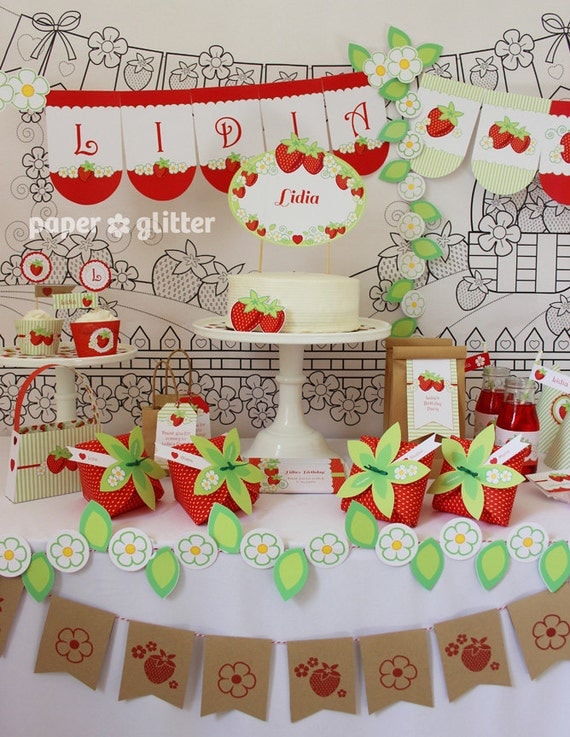 Here is the set I chose from the paperglitter store on etsy. It's called the Strawberry Printable Party Kit. It is SUPER CUTE!! The best part about this set is that I can customize it with all my child's info and print as many as I want!