Hello Crafty Friends… I can't wait for Spring to be here and the warm weather to come back! I really shouldn't complain, at least I'm not buried under snow, right?! I mean, I live in Texas. And it was 80 degrees here on Saturday. Now, it isn't all that it's cracked up to be… our weather is rather erratic and has a hard time making up it's mind. We went from 80's on Saturday to 30's tonight… and the 50 degree jump is the norm. I still can't get used to it. I came from an Island where the temperature between hottest and coldest never staggered more than 20 degrees from each other.
But being so far away from home all I can do now is imagine… dreaming of warmer days and not so cold nights.
Here I used Pink and Main's
Tweet Friend
set to make this cute little card. This little set is great for Spring and Easter projects and can easily transition into summer! This is a great everyday set and is awesome for all those "just because" moments!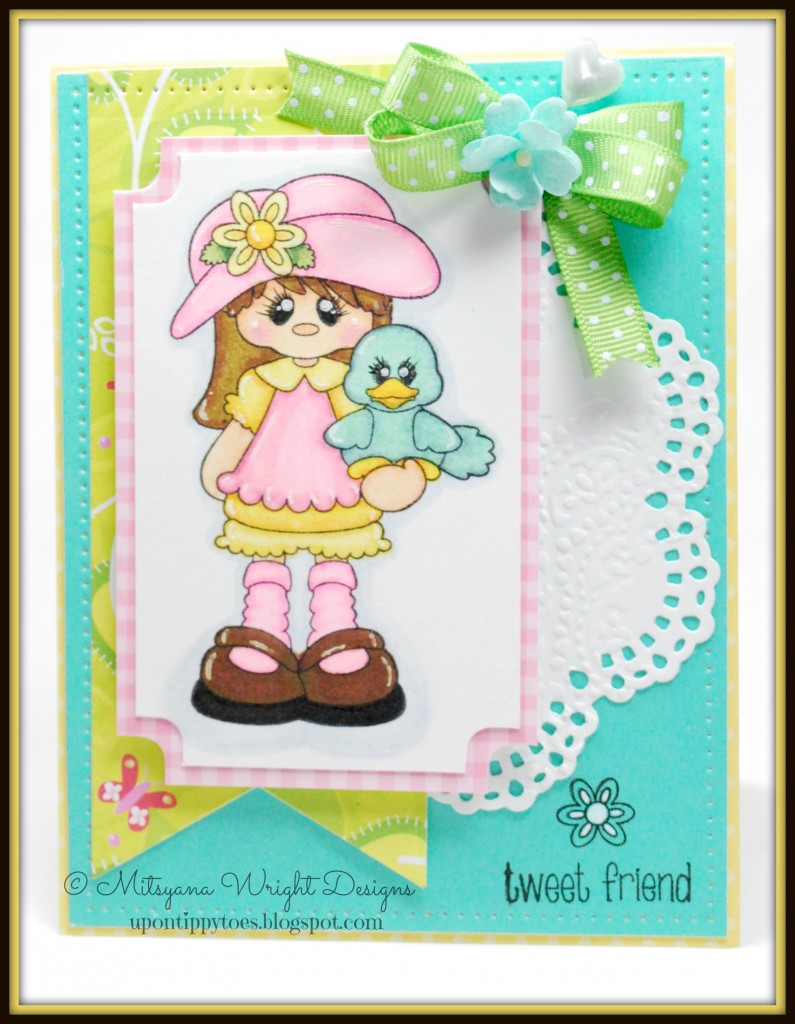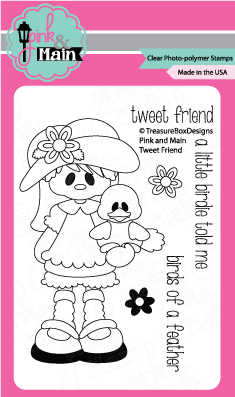 I Love this little "tweet-y"! She is an adorable must-have addition to your Pink and Main Collection!
Happy Stamping!!